11 NEW INJECTABLE & LASER PROCEDURES AT SKIN REJUVENATION CLINIC – RICHMOND HILL
We are pleased to introduce ten new cosmetic injectable & laser procedures available today at our clinic located at 9140 Leslie St #301, Richmond Hill.
1. PLEXR-PLUS: Plexr Plus is developed by GMV, an Italian based company at the forefront of aesthetic technology development with over 10 years of experience in plasma technology
The eyes are one of the parts on the skin that shows the most fatigue and aging. The device called Plexr Plus, which is used especially in the treatment of the eye and forehead area, has been developed to remove stains and wrinkles that make the person tired and pale without any surgical procedure
Plexr plus is a non-invasive alternative to invasive surgical cosmetic procedures, which cuts down on recovery time and any potential issues before and after surgery.
Plexr Plus is a cordless micro-surgical hand-held device that delivers focused heat to the skin tissues being treated. MORE INFO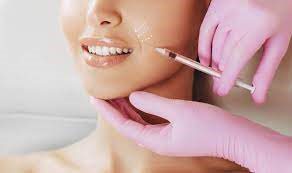 2. DERMAL FILLER: Did you know that many visible signs of aging can be traced back to a loss of skin volume?
As facial lines thin out due to aging, lines become etched prominently around the nose and lip region and the cheeks look hollow and lacking in volume. Dermal fillers can replace the lost volume to help smooth wrinkles and give lips a fuller, healthier youthful look with an incredible glow in tow. A Dermal filler is a minimally non-invasive cosmetic procedure that has become increasingly popular over the decades.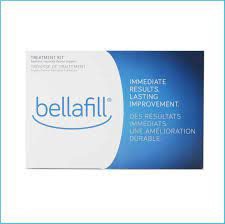 3. BELLAFILL: This treatment is a dermal filler essentially for permanent implantation into the skin. It is used for the correction of smile lines, deep nasolabial folds, acne scars, wrinkles, and for nonsurgical nose and cheek augmentation treatments. Bellafill is a combination of microsphere enhanced bovine collagen with the local anesthetic lidocaine. MORE INFO
4. VAMPIRE FACIAL: If you haven't heard of it, it is a cosmetic technique that uses your blood to promote collagen production. This technique is where it gets its name from(Vampire Facial)
Media personalities, Celebrities and other beauty enthusiasts love this interesting PRP micro-needling treatment. Micro-needling with PRP is referred to as a vampire facial. The method entails puncturing the skin with thin sterile needles while administering platelet-rich plasma to mislead the cells into believing the skin's surface is wounded. This causes the natural healing process to speed up, as well as the stimulation of collagen and elastin. MORE INFO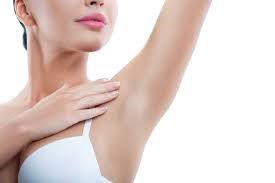 5. MIRADRY: Excessive sweating in the armpits, legs, face and head affects approximately one percent of the world population. This issue has a direct impact on the social life, careers, and the self-esteem of the person suffering from it. MiraDry works by delivering carefully controlled electromagnetic radiation beneath the underarm skin to the location where sweat glands are located, causing the sweat glands to thermolyze (decompose due to heat). While electromagnetic technology eliminates sweat glands, the top layers of the skin are cooled and protected at the same time. Because sweat glands are not thought to regrow following treatment, the effect is visible nearly immediately and the consequences are long-lasting. MORE INFO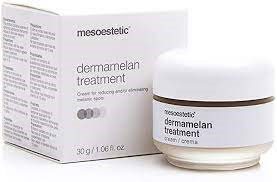 6. DERMAMELAN: Dermamelan helps to diminish pigmentation by inhibiting the enzyme tyrosinase, which is responsible for pigmentation formation. Many people notice that their skin tone changes as they become older. Changes in the way your body manufactures melanin, the pigment that provides your skin color, are often to blame. A variety of things can impact the skin cells that create melanin during your life. Long-term sun exposure, for example, can cause hyperpigmentation, which appears as dark blotches on the skin. Some people are predisposed to blotchy skin, while others suffer from chronic skin diseases like melasma, which causes dark spots or patches to appear on the skin. Some people are predisposed to blotchy skin, while others suffer from chronic skin diseases like melasma, which causes dark spots or patches to appear on the skin. MORE INFO
7. BUTT LIFT: When it comes to the butt, fashion has changed over the years. A rounder, plump, and fit buttocks area is currently a lot more fashionable than it was in the past, and many individuals wish to obtain it. There are, of course, several ways to get a plump butt, starting with rigorous exercise routines such as squats. But those exercises are incredibly demanding physically, and they require quite a long time to show any gained results. For a lot of people, exercising your way to a rounder rump simply is simply not practical to them. The solution, then, is a procedure called a butt lift. This procedure is extremely popular. MORE INFO
8. ALLERGAN BOTOX: Botox by Allergan is a popular treatment for facial wrinkles and crow's feet. It is also employed in the treatment of neck and back discomfort, upper motor neuron syndrome, and hyperhidrosis. The injection is available in a variety of intensities to meet a variety of demands and budgets. It is a painless, safe, and effective approach to temporarily minimize the effects of aging. Botox is currently used to treat migraines, depression, twitching eyes, overactive bladders, sweating palms, and other conditions. MORE INFO
9. DYSPORT: Even though we adore anti-aging cleansers, toners, moisturizers, and serums, there's no denying that, at some point, over-the-counter treatments may not be enough to prevent the formation of fine lines and wrinkles. After all, hyaluronic acid and retinol only have so much power. Fortunately, anti-aging injectables such as Dysport are available to take anti-aging efforts to the next level. Dysport is an injection that would help you look younger by removing years from your looks.
Botulinum toxin. This toxin that is produced by bacteria, is used to calm the muscular spasms that generate wrinkles and fine lines for a short period of time. Its capacity to generate good outcomes is partly responsible for its success. While other better injectables like Botox have been on the market for many years, Dysport is a relative newcomer. It is gaining a lot of popularity. MORE INFO
10. BIO FILLERS: In dermatology, the Plasma Bio-Filler Facelift is a new cosmetic procedure. The dermal filler gel is easy to get and is autologous. It's great for reducing fine lines, as well as contouring, and rejuvenating the face, neck, and hands. Patients prefer plasma bio-filler to high-density hyaluronic acid fillers because of its consistency and autologous origin. This procedure is one of the most exciting latest developments in the field of aesthetic rejuvenation. Fillers can be prepared and injected for wrinkle augmentation during the same appointment, with the whole procedure taking about 90 mins to be complete. MORE INFO
11. THREAD FACE LIFT: Getting a facelift surgery was once the sole technique to address issues caused by facial skin laxities, such as jowls and sagging cheeks. After all, while skin resurfacing procedures can help to restore some firmness, only a scalpel can effectively remove loose skin once it has developed.
However, while the approach of relying on injectable compounds and skin resurfacing until facelift surgery becomes necessary works for many patients, not everyone is ready or able to have surgery. If you fall into this category, you'll be pleased to learn that a new technique called the thread lift has been created to bridge the gap between noninvasive facial rejuvenation and facelift surgery. MORE INFO
For pricing on these new procedures, please CLICK HERE