GRASS-FED COLLAGEN POWDER
Sometimes with age comes dull skin, wrinkles, joint pain, the discomfort of the gut health, weak nails, split ends…but do you know why? The human body naturally creates collagen but over time the amount of collagen development slows down. But guess what? This doesn't have to happen. You can support your overall health by supplementing with our tasteless, quick-absorbing collagen to get back these vital proteins (yes, collagen is a protein!). Just stir in our quick-dissolving powder in your preferred beverage and watch your body start replenishing its collagen within days!
Our hydrolyzed Grass-Fed Collagen is from bovine collagen type I & III, which promotes quick and easy digestion and absorption. The 18 Amino Acids in our collagen can also support strong tendons, ligaments, and cartilage.
K Nutri's Grass-Fed Collagen is exactly what you need if you want to improve your gut health while feeling and looking younger.
Add Your Heading Text Here
Grass-Fed Collagen is an important tool for healthy hair, skin, nails, bones and joints. Collagen can also play a key role in slowing down the signs of aging by improving skin elasticity. Over time, consumption of processed food in our diets has reduced the amount of collagen we take in, therefore taking its toll on our bodies.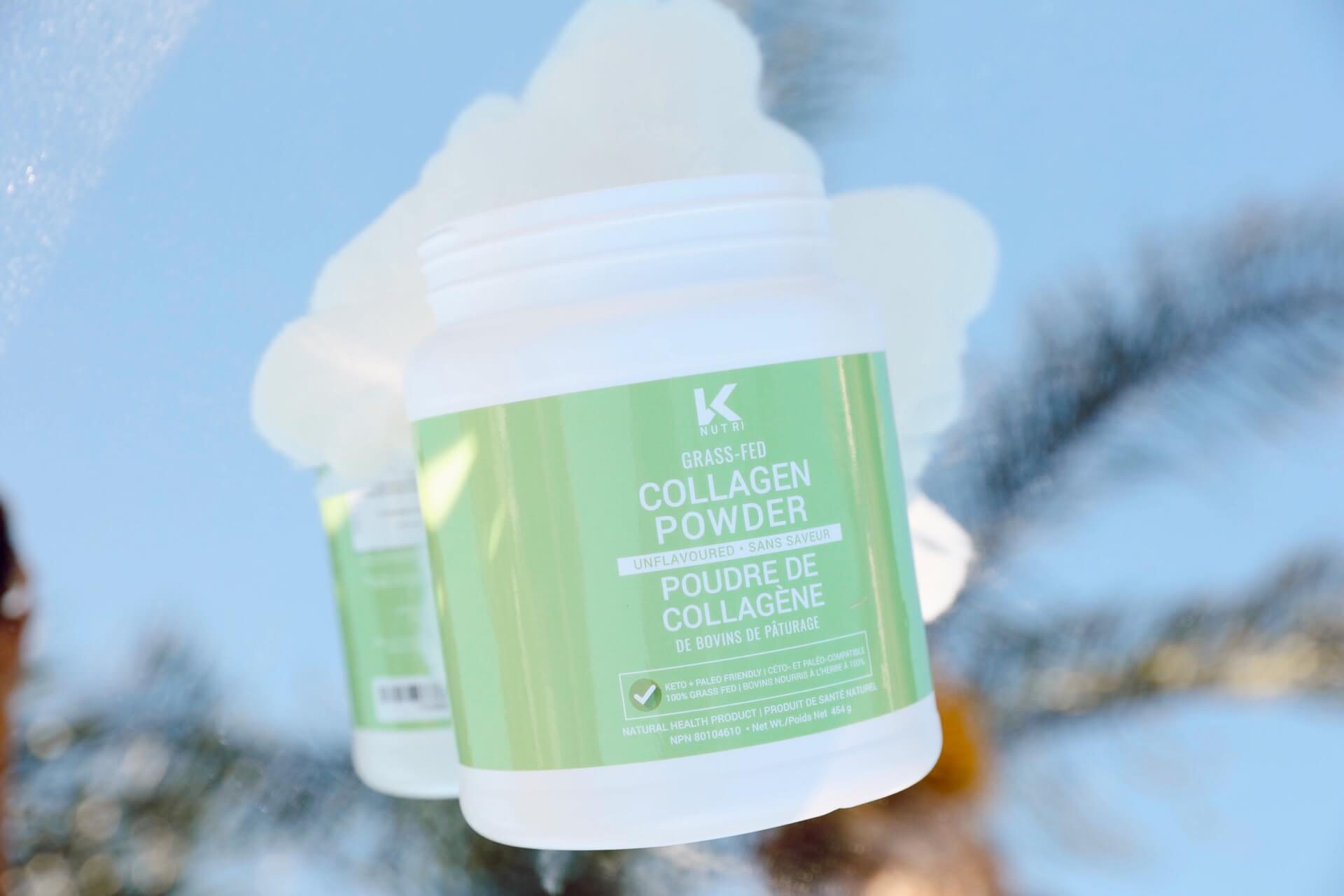 BENEFITS OF COLLAGEN
• HELPS REDUCE WRINKLES
• INCREASE SKIN ELASTICITY
• BUILDS THICKER HAIR
• STRONGER NAILS
• IMPROVES GUT HEALTH
• REDUCES JOINT STIFFNESS
• HELPS REPAIR
Suggested Use
1 serving daily to supplement the diet with additional protein or as directed by a healthcare professional. Do not use this product as a meal replacement or exceed suggested use without the supervision of a healthcare professional.
ABOUT K NUTRI
The K Nutri team has spent years researching nutrition in and out of labs to create products with the highest-grade ingredients. Our mission was to create a nutrition platform that will help educate and support you towards your health goals. Our vision is to create a lineup of supplements that will allow you to maximize your results and become the healthiest version of yourself. All our products are formulated with our consumers in mind. Our products are Keto-friendly, Paleo friendly, and compatible with any diet. Most importantly, all of our products are free of sugar alcohols, low in net carbs, and have no refined sugar. Our products are created and packaged in a GMP-certified facility. We prioritize the health of our consumers and therefore we use the highest standard in the packaging industry. If you have any questions at all regarding our products, don't hesitate to reach us at