PHOTOFACIAL - Q-SWITCH LASER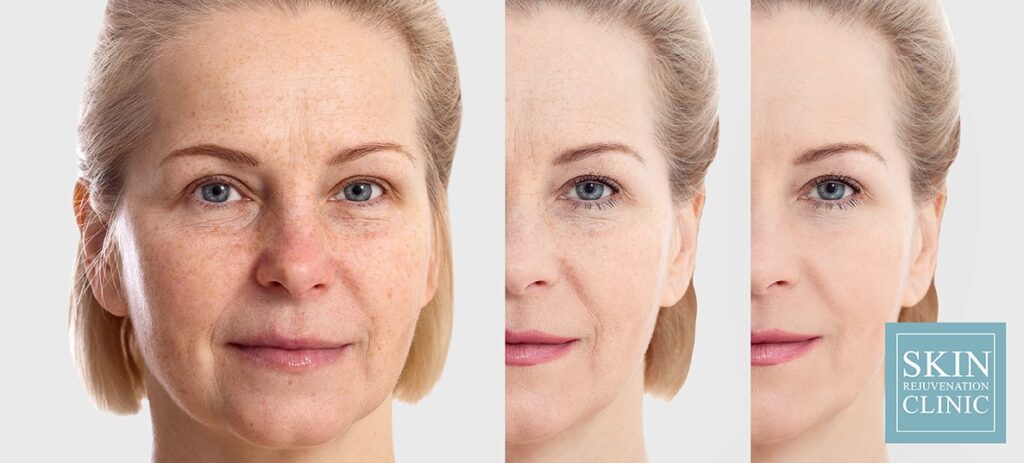 Photofacial is a popular non-invasive cosmetic treatment that uses laser or photodynamic therapy to improve overall skin tone.  Also known as photorejuvenation or fotofacial, this treatment helps promote collagen production, reduces redness, and gives your skin a more even complexion. 
When the Q-Switch laser is used to treat your pigmented lesions including sunspots, age spots, freckles, and some birthmarks, it targets the melanin in the superficial layer of your skin. When the pigmented lesion absorbs the light energy from the Q-Switch Laser it gets converted into heat. This process destroys the target without harming the surrounding skin.
Treatments used for photofacial are:
Sunspots – too much sun exposure can cause dark spots to appear on the face, arms, backs, and hands.
Age Spots – as we age, dark discolouration spots on the skin appears
Spider Veins – broken capillaries are tiny blood vessels that surface on the face, chest, and legs.
Rosacea or skin redness – common skin disorder characterized by facial redness.
Skin Rejuvenation – the process of improving the skin with collagen production and minimizing fine lines and obtaining a more even complexion.
Benefits of Photofacial
Reduce hyperpigmentation and create a more even complexion
Make your skin look more youthful and vibrant
Stimulate collagen production
Reduce and heal acne breakouts
Increase blood circulation and reduce inflammation in the treated area
Laser For Acne Marks
1064-nm Nd:YAG laser provides a safe and effective noninvasive treatment for mild to moderate facial acne scarring. Q switch laser is good for acne marks/post inflammatory hyperpigmentation (PIH).
| TREATMENT | PRICE PER SESSION | PACKAGE OF 3 SPECIAL |
| --- | --- | --- |
| Small Area – Spot Treatment | | |
| | | |
| | | |
| | | |
| Laser for Acne Marks (face) | | |